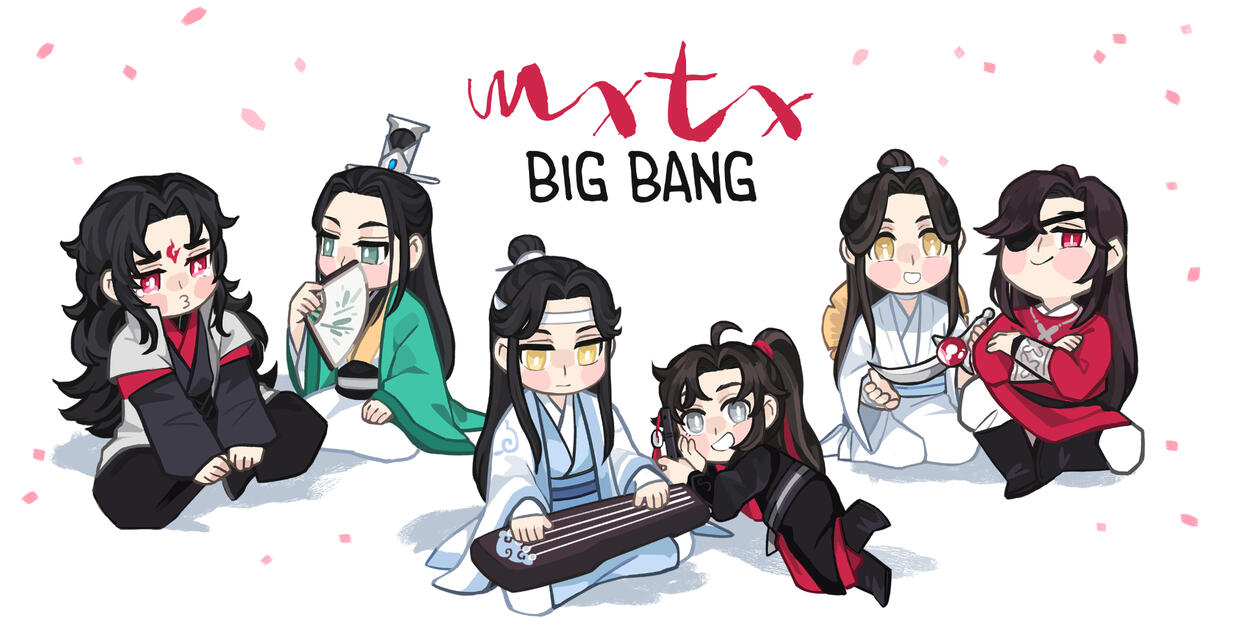 Welcome to the MXTX Big Bang 2021! Click below for more information.
(This Carrd is best viewed on desktop.)

The 2021-2022 round is over! We'll see you next time!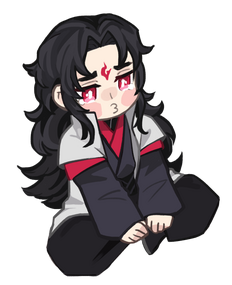 What is a Big Bang?
A Big Bang is a collaborative fanwork challenge between writers and artists to create a significant, novel-length work.

What is expected from writers in this Big Bang?
Our MXTX Big Bang challenge is for a fic of a minimum of 50,000 words, primarily in English, for any of Mo Xiang Tong Xiu's works (MDZS/CQL, TGCF, SVSSS.) Each fic will be accompanied by at least two completed pieces of digital or traditional art.

What is expected from artists in this Big Bang?
A minimum of two completed artworks, fully lined and illustrated, with a simple background, for the artist's assigned fic. Additional shading and background complexity will be up to the artist. Artists will claim the fic they want to draw for, and be assigned accordingly.

Are there any content restrictions?
Aside from that no original characters may feature in the main pairing (if applicable), our challenge does not have any content restrictions. This means you may write a crossover, or you may not. Our challenge welcomes both NSFW and SFW works. So if you wanted to write a 50k Hualian fic that's 90% (or even 100%) smut, you can totally go for it.

Are there any participant restrictions?
Due to the nature of MXTX's works, this challenge is 18+ only.

What will be your primary method of communication?
We will have various networks available; however, participants are only expected to have an email that they check regularly in order to participate. All other social media (Twitter, Tumblr, Discord) are optional.

How will works be posted?
AO3 will be our primary channel for posting works; while writers (and artists, especially) are free to crosspost, all works must be submitted to our collection on AO3. If you do not have an AO3 account and need one for this event, let us know so we can get you an invite.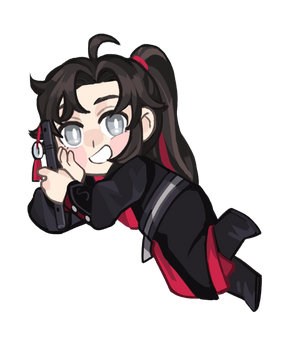 All of our dates commence at midnight EST. Countdowns for specific dates are provided.

SIGNUP PERIOD | Countdown
April 1 - May 1: Author Signups
April 1 - July 1: Artist & Beta Reader Signups

THE ROAD TO 50,000
June 1-14: Writers - Check-In #1, headers due
June 23: Artists & Betas - Fic Headers are live (via email)
July 1: Artists & Betas - Claiming | Countdown
July 14: Artists & Betas - Assignments
August 1-14: Artists - Check-In #1, rough draft/sketches due

FIRST SUBMISSIONS CHECK-IN
September 1-14: Writers & Artists: 30,000 min & lineart due

END IN SIGHT, DUE DATES, & POSTING
November 1-14: Writers & Artists - Check-In #3, third submission due for artists
November 30: All final works due | Countdown
December 1-14: Posting period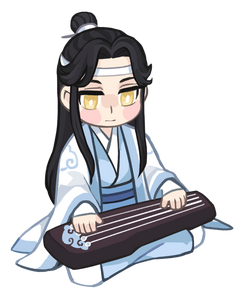 Below is a full overview for how this event works. Other concerns are addressed in the F.A.Q. Please be sure to read through both, and let us know if you have a question that we haven't answered!

All dates are conducted at midnight in New York (Eastern) time.

SIGNUP PERIOD | Countdown
Dates: April 1, 2021 - May 1, 2021 for Writers • April 1, 2021 - July 1, 2021 for Artists & Betas
Writers will sign up via Google Form with their AO3 handle, email address, tentative fandom/pairing, and tentative fic plan.Artists will sign up via Google form with their AO3/other social media handle, email address, and fandoms/pairings they would like to draw for.Beta readers will sign up via Google Form with their AO3/other social media handle, email address, and fandoms/pairings they would like to beta read for.Writer may choose to opt-out of beta assignments for any reason (ex. if a writer already has a beta reader.) If they would like to change their mind later on prior to beta claiming, they are welcome to let us know.Writers & artists may sign up as a pair, and the writer's fic header will not be included in the art claims list.A maximum of two writers may sign up together. Please see the FAQ for more information.The signup form will have an invite link to our Discord server at the end :)
THE ROAD TO 50,000

June 1, 2021: Writer Check-In #1
Writers will have two weeks (up to the end of the 14th) to respond to our check-in via Google Form; otherwise, we will consider them dropped out. The check-in will require writers to inform us of their progress. Writers should also have a fic to commit to at this point.Fic headers are due. This is for the artist/beta reader claiming in a month. The header will be submitted via the check-in Google Form, and require: fandom, main pairings and side pairings, fic rating, summary/premise, and all content warnings and potential tags. The summary does not have to be set in stone as the fic's eventual posting summary, as long as it gives a thorough idea of what to expect from the fic.Writers will also pick their top 3 preferred reveal dates between December 1 to 14. They will be assigned one according to distribution. There may be two or three works per reveal date. See DUE DATES & POSTING for more work reveal information.Writers will also be able to indicate what they would like from a beta reader, if they choose to be provided with one.
June 23, 2021: Headers Go Live
Fic headers will be compiled, with the writer's handle omitted. This will apply to fics where the writer and artist are not preemptively matched up.Artists & Betas will be sent a list of the fic headers to read through and decide on, prior to the actual claiming period.
July 1, 2021: Artist & Beta Reader Claiming | Countdown
On July 1st, Artists & Betas will be sent the claiming Google Form. They will list the top 5 fics they would like to draw or beta read for.If a fic header gets four claimants, it will be removed from the list. Note that this does not mean that all four artists will be assigned to this fic; but rather for the sake of balance, it may no longer be claimed.
July 14, 2021: Artist & Beta Reader Assignments
Artists and Betas will be assigned based on distribution and on a first come, first serve basis. Writers will be given their artist's and beta reader's email addresses (and vice versa) and are expected to communicate with each other.Depending on distribution, two artists may be assigned to a fic, or two fics may be assigned to an artist. However, writers are guaranteed to have at least two pieces of art for their fic.Betas may also be able to claim up to two fics to beta read. The claiming form will have an option for them to select if they would like to beta just one of their top 5, or two of them. We will assign betas and fics appropriately.We will also be on a continuous call for pinch hitter artists, in case there are not enough artists at the time of signup. This will be conducted via Google Form.
August 1, 2021: Artist Check-In #1
Preliminary sketches from artists are due.
FIRST SUBMISSIONS CHECK-IN
Date: September 1, 2021
Writers and artists will have two weeks (up to the end of the 14th) to respond to our check-in via Google Form. We will contact participants individually if there are any issues during this check-in.Writers are required to submit a minimum 30,000 words WIP in .docx, .doc, .rtf, or .txt format. If at this point you have already completed your fic and it meets the 50,000 word minimum, we will happily accept it and mark it as complete.Artists are required to submit lineart for their pieces.
END IN SIGHT

November 1, 2021: Final Check-In
Our AO3 collection will open for submissions.Writers will have two weeks (up to the end of the 14th) to respond to our check-in via Google Form. No submissions are required; this is just to ensure everything is going smoothly.Artists will have two weeks (up to the end of the 14th) to respond to our check-in via Google Form. This is mandatory for artists. We will require submissions and expect it to be 90% done at this point; any other modifications or edits will be between writer and artist.The month of November is also reserved for any art pinch-hits, if necessary.
DUE DATES & POSTING

November 30, 2021: Final Due Date for Artists & Writers | Countdown
At this point, works are expected to be completed and ready for reveals on AO3. They will be submitted to our AO3 collection; a guide on how to do this will be sent to all participants.Artworks are expected to be embedded in the fic, and if the artist has an AO3 profile, credited as a collaborator. If the artist does not have an AO3 account or does not wish to associate their AO3 account, they must be credited appropriately in the Author's Notes.Finished works with complete art embeds may be submitted to our AO3 collection at any point prior to the due date. A fic without any completed art will remain pending approval.
December 1, 2021 - December 14, 2021: Work Reveals
Between December 1 to 14, moderators will reveal works on the writer/artist pair's preferred posting date. Writers/Artists do not have to worry about remembering to reveal their work themselves, so as long as their work is ready to be revealed by their posting date.Again, each date may have two or three works revealed, depending on turnout.If the number of submissions is especially high, we may extend this beyond the two week timeframe and throughout the month of December.
For additional questions and concerns, please see our Frequently Asked Questions.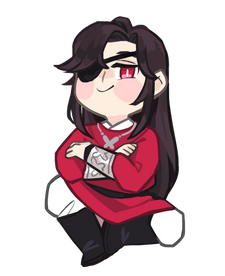 What if I am 17 during signups, but turn 18 during the creation period?
If you are 18 by July 1, 2021 (art/beta claiming), you are able to participate in our event.

What is the publicity of signups and check-ins?
All signups and check-ins will be private from the mod end. Participants are allowed to talk about signing up or checking in as publicly as they want.

Can I write a crossover or RPF?
As long as characters from MXTX's canons are the obvious focus of the story, you are free to write a crossover with a non-MXTX fandom, or include RPF characters

What's the rule about Original Characters for this event?
We will only allow original characters if they are minor characters only - we are not allowing works that feature original characters in the main ship. If they are in the main cast, your mileage may vary, but your work must ultimately focus on canonical characters.

Can I use a current WIP as my Big Bang fic?
Your Big Bang fic cannot be a WIP that is already posted to AO3. Otherwise, we cannot control the progress status of your work.

Can I submit a completed fic as my Big Bang?
No. This is a Big Bang challenge, not a literary journal. If this is your first time hearing about a Big Bang, here is a handy Fanlore article on the history and guidelines of other Big Bang challenges. Although our rules are a bit different, we are still running this event in the same spirit of Big Bang challenges in the past.

Can my work be chaptered?
Of course! Works are not required to be one long chapter or split into multiple chapters - that structure is entirely up to the writer. Please note that when we reveal works, however, we expect the work in its entirety to be completed.

Can my work be a sequel or prequel to a published story?
If your story cannot be read standalone, we will not allow it. All fics for this event must be able to read alone as they are, for artists' and beta readers' conveniences.

Can I collaborate with another writer for my Big Bang fic?
We are allowing a maximum of two writers to collaborate together.
Writer pairs will share one signup. Signups will have a spot for the writer filling out the form to provide their partner's username and email address. Both are required, otherwise we will not accept the signup.After signups, pairs may not split up or drop out to write their own separate fics. Signing up as a pair is a commitment to operating as a pair. If one half of the pair drops out, we will consider both parties dropped out.When contacting the pair, we will send one email to both parties. We only require a response from one writer in these cases, but the other writer must be included in any communication between the collab team and the event moderators.Check-ins will operate similarly to signups: we require only one check-in per pair, as long as the second writer's username is included and their email is added in "Anything else."
How strict is the secrecy of this event?
Your work doesn't have to be secret from the public! Because of common trends in MXTX fandom such as WIP Wednesday and Filthy Friday, we will not be restricting the publicity of your fic. Feel free to discuss and share it as freely as you want - or, if you like secrets, not at all.

What if I'm a writer and an artist or beta reader? Can I sign up as both?
Participants cannot sign up as more than one type of participant, e.g. a writer and artist, a writer and beta reader, or a beta reader and artist. You are required to sign up as only one; if you fill out two signup forms, we will only take the first one as your official signup.

However, you may sign up as a pinch hitter for any other services you would like to provide.

What's a pinch hitter?
A pinch hitter is someone who comes to substitute for any participants who drop out.
Due to the nature of this event, pinch hitters will not apply to writers; if an assigned writer drops out, artists/beta readers will be reassigned to an already-participating writer according to the artist's/beta's preferences.Artists who would like to draw for more than one story may also sign up as pinch hitters. Writers who draw may also sign up as art pinch hitters.Writers and artists may sign up to pinch hit as beta readers as well.If an artist or beta reader drops out, we will contact our artist pinch hitters to ensure that each fic has a minimum of two pieces of artwork, or that writers who need a beta will get one accordingly.All pinch hitters will receive an email with a fic header when a pinch hit is required. If any pinch hitters like what they see and would like to draw or beta read for the fic, they will respond to the email. Assignments will be handed out on a first come, first serve basis. Once you are confirmed as pinch hitter, you will receive your writer's contact information.
Can artists change the number of works we can commit to after claims?
Yes. Please let us know as soon as possible if you need to scale back so we can assign pinch-hitters appropriately.

Will artists need to present an art portfolio?
No, although artists should be aware that the first check-in for artists will be in August. If you are an artist, please check that you are able to commit to the check-in schedule.

What if my art style doesn't use colors but still has detailed features for it to be visibly complete?
We are allowing this type of art! In this case, your mileage may vary - we understand that our defined sketch/lineart/colors check-in process isn't applicable to every art style, and we will make room in our check-ins to account for this. All we expect is clear progress from the artist with each check-in. 5~10% at check-in #1, ~30% at check-in #2, and ~80% at the final check-in.

Will beta readers include sensitivity readers, or is that something the writer should figure out themselves?
Beta readers do not include sensitivity readers; we will not have signups or provide sensitivity readers for this event specifically. However, if you are interested in getting a sensitivity reader, we recommend the MDZS WIP Wednesday Server, and for general references, the MXTX Reference Collection Server. (We are not affiliated with these servers.)

What if there are participants I would rather not work with?
All check-in forms will have an "Additional Information" response area; please let us know of any limitations you will require from us. For any issues involving other participants, we will accept a blacklist of three usernames, and not match accordingly. However, when it comes to the off chance that multiple artists will be assigned to work on the same fic, we will not account for artists blacklisting other artists; you are not required to communicate with other artists on the big bang project, just your writer.

What if I need to drop out from the Big Bang? Are there any penalties for dropping out?
If you are dropping out after July 1 (writers) or after claiming a fic (artists, betas), please let us know ASAP so we can find arrangements for your collaborators. There are no penalties for dropping out. We are aware that other events & life exists :)
We strongly advise for writers to drop out before July 1, which is when art/beta claiming is. If a writer drops out post-claims, we will need to reassign your artist and beta reader, so please keep this in mind if you need to drop out later.Artists and betas may also drop out at any time, especially during the claiming period. If an artist does not claim anything nor communicates with us, we will assume they have dropped out. An artist who drops out after claiming a work will require an artist pinch-hit.
What if I have an issue with who I'm partnered with? What if I have a complaint about another participant?
We ask that you be respectful to fellow participants in public, and please bring any major issues to us in private. This event is to encourage support and positivity, and any rudeness will be dealt with accordingly. We will have a three strike system for repeated behavior, and we will drop/ban if it continues.

Basically, don't be a dick and you'll be fine.

Who are the mods?
We have five mods: Arrow, Soppi, Bri, Bun, & Hui. Arrow runs the event logistics, Soppi is in charge of artists, Bri runs the Twitter account, Bun does emails, and Hui runs the Tumblr. All five of us oversee the writers and run the Discord server. We discuss all questions & issues among ourselves before making public decisions.

Who made the art/graphics for the event?
All of the artwork for this event are originals by Soppi - please do not repost them without Soppi's permission. Graphics are made by Arrow.